The best sim racing steering wheels for F1 2021 Game
If you're playing F1 2021 with a sim racing steering wheel, you'll be able to appreciate some of the game's sim-oriented features. It also provides you with a far more immersive Formula 1 experience as a sim racer.
May sim racers have now played F1 2021, allowing us to provide input on how various racing wheels perform in this year's game.
So, below, we'll take a look at some of the better alternatives, from Fanatec and Thrustmaster to Esportsim new sim racing steering wheels. And we'll provide you with the most comprehensive guide to the greatest racing wheel for F1 2021.
Best high-end sim racing steering wheel for F1 2021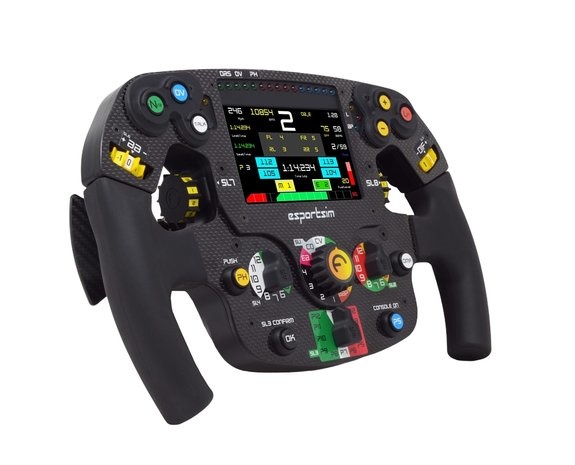 Let's start with one of the most remarkable wheel offerings on the market and our personal favourite among premium sim racing wheels. The Formula Steering Wheel from Esportsim.
When it comes to sim racing steering wheels, the Esportsim Formula Steering Wheel Series 2 is meant to be the finest of the best. The steering wheel is equipped with the most advanced technology and is designed to deliver the most accurate and realistic force feedback.
The FORMULA STEERING WHEEL SERIES 2 is compatible with an unprecedented number of platforms. It is compatible with major professional simulators available on the market. It runs on Xbox, PS4, PS5, and PC. It can be used with motor bases such as Thrustmaster and Fanatec, Simucube, Accuforce, and all other wheelbases with a standard 6×70 hub (threaded holes).
Wheel: Esportsim Formula Steering Wheel Series 2
Compatibility: PC, PS4, PS5, Xbox One
Price: €1089 - €1641,97
Where to buy: Buy here

Best mid-range sim racing steering wheel for F1 2021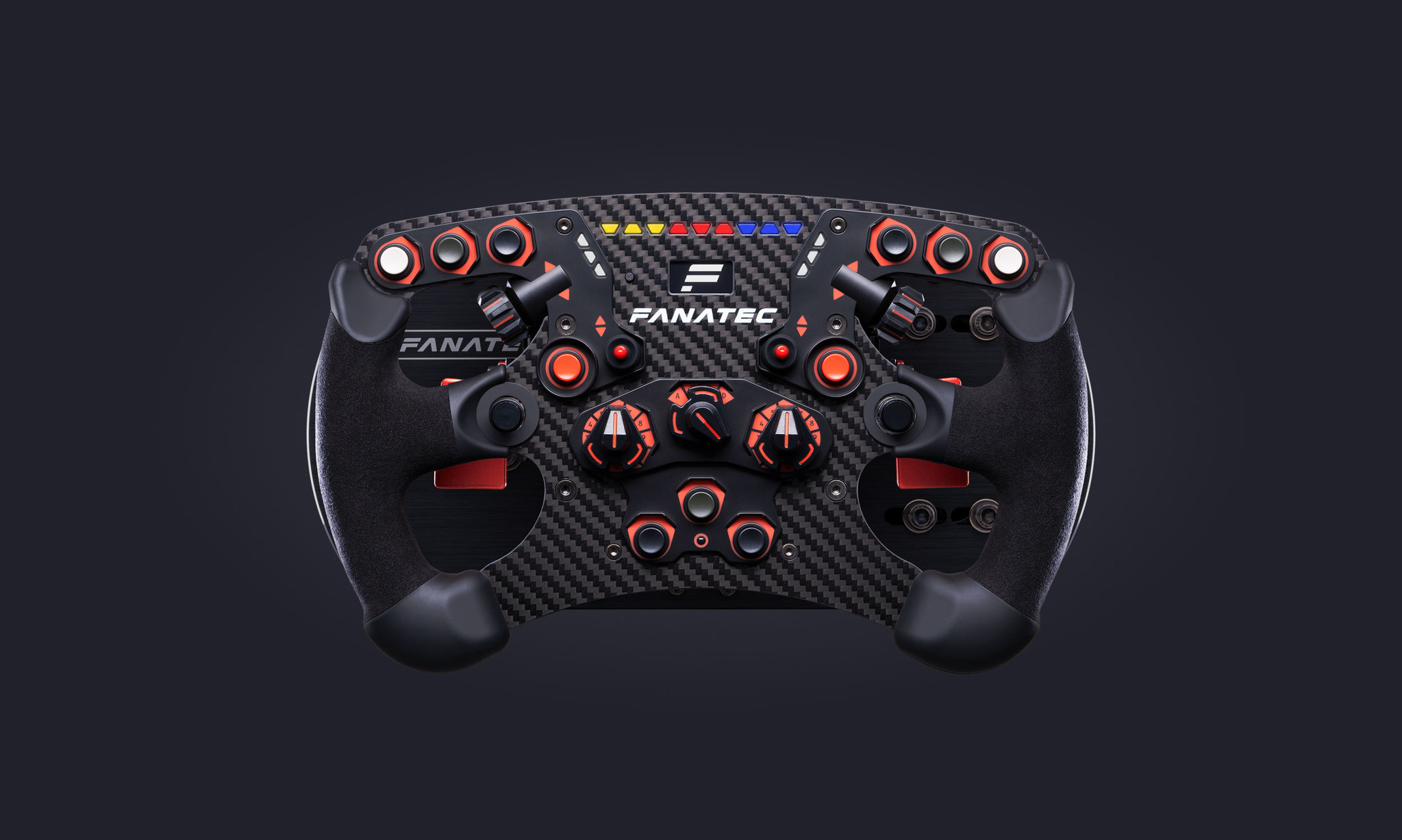 From steering wheels and wheelbases to shifters and pedals, Fanatec is the industry leader in sim racing accessories. The ClubSport Steering Wheel Formula V2.5, which is used by some of the top Formula 1 drivers and sim racers, is undoubtedly their most popular wheel.
The ClubSport Formula V2 Steering Wheel is a pricey wheel that is well worth the investment. This wheel is made with only the highest-quality materials, including genuine Alcantara and 5mm of carbon fibre for added realism.
The ClubSport Quick Release adaptor, a quick-change mechanism for automobiles that allows you to change the steering wheel in seconds, is also included with the steering wheel. There are also 11 fully customisable button caps included, along with a large sticker pack and tweezers for applying the stickers neatly and entirely customizing your button caps to your own design.
Wheel: Fanatec Clubsport Steering Wheel Formula V2.5
Compatibility: PC, PS4/5, Xbox
Price: €369,95
Where to buy: Buy from Fanatec

F1 Licensed Sim Racing Steering Wheel by Thrustmaster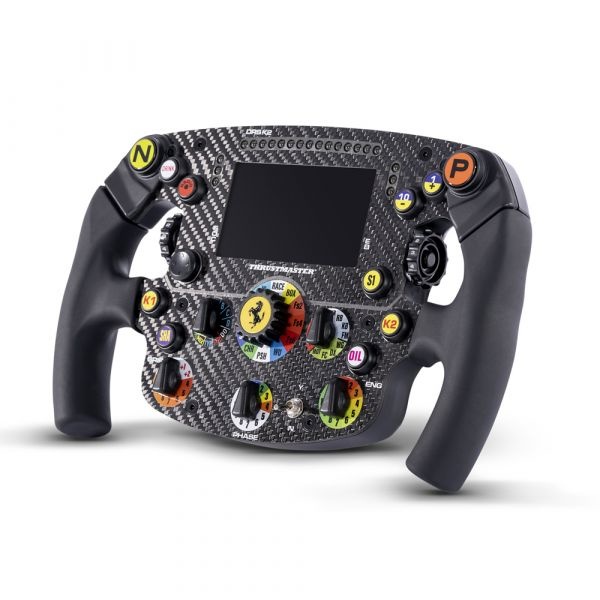 Say welcome to Thrustmaster's Ferrari SF1000 Wheel Add-on, the best-looking sim-racing rim I've ever seen.
The partnership between Ferrari and Thrustmaster dates back to 1999, and they've released a slew of licensed items over the years, but none of them come close to this.
The SF1000 is a duplicate of the 2020 wheel used in Ferrari's genuine Formula 1 vehicles, with a slightly different configuration to suit Charles Leclerc's preferences. Except for a couple that has special tasks that we'll get to later, every button here can be mapped, and it comes with a pre-programmed layout for PC, PlayStation, and Xbox right out of the box.
The wheel itself is made of carbon fibre, aluminium, highly durable plastic, and ergonomic rubber grips, so you'll be really comfortable whether you're racing with gloves on or playing naked.
Although the buttons need a significant amount of force to activate, they do provide tactile feedback. The dials, some of which can also be pushed, are immensely pleasurable to operate, and the rotary switches aren't just for show; they change your fuel mix and front brake bias by default.
Wheel: Thrustmaster Ferrari SF1000 Edition
Compatibility: PC, PS4/5, Xbox
Price: €349,95
Where to buy: Buy from Thrustmaster