Fanatec CSL DD Compatibility
Introduction
When Fanatec released this wheel, they added a confident tagline: "The new StandarDD." It was well placed. Why? Because it delivered a high-quality wheelbase at an entry-level price. No wheelbase has the same force feedback fidelity at that price.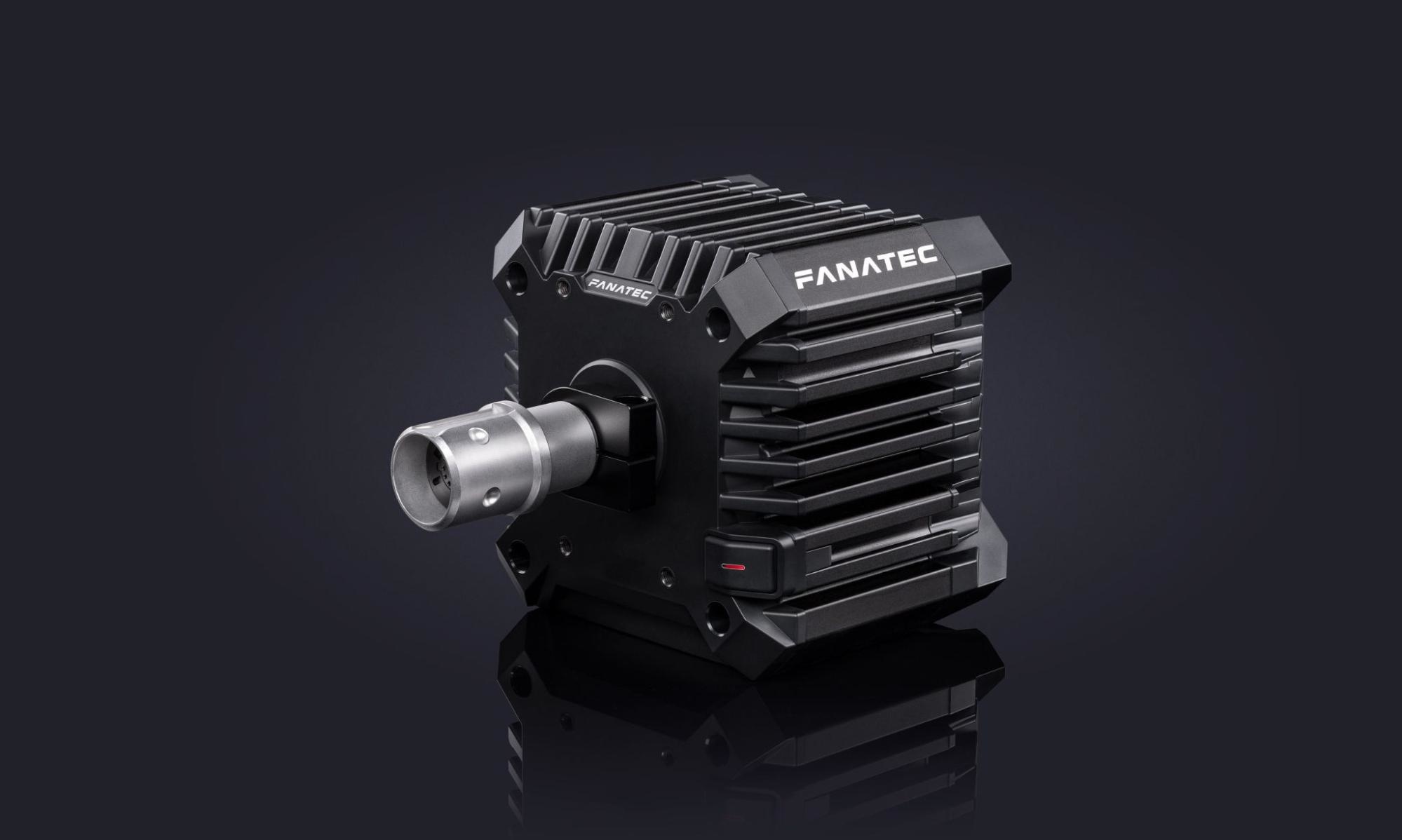 The gorgeous Fanatec CSL DD. Compact and reliable.
For $350 you can buy this 5Nm direct drive, and with the boost pack that puts it to 8Nm at $480. For comparison, the Fanatec DD1 comes in at $1200. Yes, it can go to 20Nm, but take note of a few things.
If you aim to go consistently fast, the CSL DD gives you all the information you need about the track in its 8Nm and even 5Nm options. The fidelity is there. 
But let's say your aim is immersion. Well, Will from Boosted Media runs his Simucube 2 Ultimate at 9-15Nm, which is not incredibly far off the 8Nm boosted pack limit. Yet there, the Simucube is setting you back $3530!
Your force feedback preferences are yours, but if you're looking at entry-level wheelbases, it just doesn't get better than this. Let's say you are itching to buy one, but you're wondering, what about the rest of my rig? What's the compatibility like?
That's what this article is about. The CSL DD is compatible with the entire Fanatec ecosystem, but when it comes to other brands, you'll need to do a bit of work. Let's look at all of the compatibility questions:
Operating System and Games
Currently the CSL DD only works on PC, Xbox One and the Xbox Series. However, the Xbox compatibility has nothing to do with the wheelbase: that depends on whether you have a compatible wheel. For Xbox, the producer needs to license compatibility and that takes the form of a security chip in the wheel. 
For Playstation, it's different. With them, the chip is in the wheelbase. That means the CSL DD is not compatible with PS. If it were, all Xbox and PC players would carry the cost of that unused license.  They do plan to release a PS compatible version in the future.
The CSL DD does have a firmware mode called "Compatibility Mode." This convinces all the games that the CSL DD is actually a Clubsport Wheelbase, but without losing any of its fidelity and torque. This is only necessary for games that don't already support the CSL DD.
Wheels
Fanatec tells us to only use this product with Fanatec Wheels. Oof. Turns out that the force feedback will not activate unless you attach a Fanatec wheel that speaks in Fanatec. But don't despair, you have a couple of options.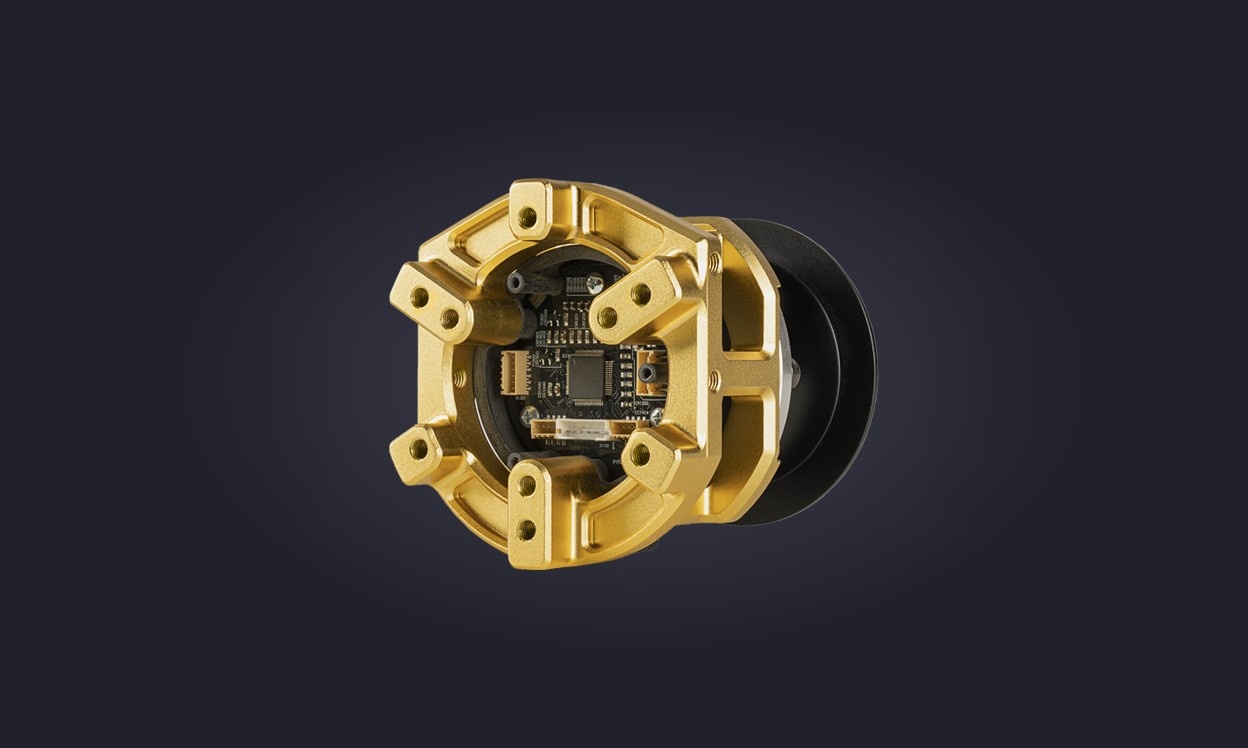 The Fanatec Podium Hub. An accessory that attaches to Fanatec wheels and tells them your steering wheel is a Fanatec one when it isn't.
One, you can buy the Fanatec Podium Hub. It sits between your wheel and the CSL DD like a little google translator, but there are constraints: It is only compatible with wheels that have 6x70mm or 3x50mm bolt patterns on the hub. Not much of a constraint to be honest, that covers most wheels. This sets you back about $200.
Alternatively, you can buy the Sim Racing Machines Fanatec Emulator. This does the same thing as the Podium Hub. It says: "Hey, listen, it's not a Fanatec wheel, but we're all good." You'll need to also buy a quick release (QR) hub with the emulator. That puts you back $124 for the emulator and $109 for a metal QR hub. You do the maths. Note you could get a plastic QR hub for $18, but do you really want to add in a weak link? 
Rigs
I cannot stress how well designed this direct drive is, even down to the mountings. The base is surrounded by ridges, for its silent passive cooling system. Turns out the phrase is not quiet as a mouse, it's quiet as a CSL DD. However, the point is that these ridges double as slots for the four M6 T-nuts.
You have three mounting options. One, mount it between uprights: the spacing is the same as a DD1 and DD2 on the sides. Two, mount it on a rig, attached to the bottom of the base. There are three slots for T-nuts on the bottom, and you can arrange them in the same way as the Clubsport Wheelbase 2.5 and CSL Elite mount patterns. This works with almost all brands of rigs and wheelstands.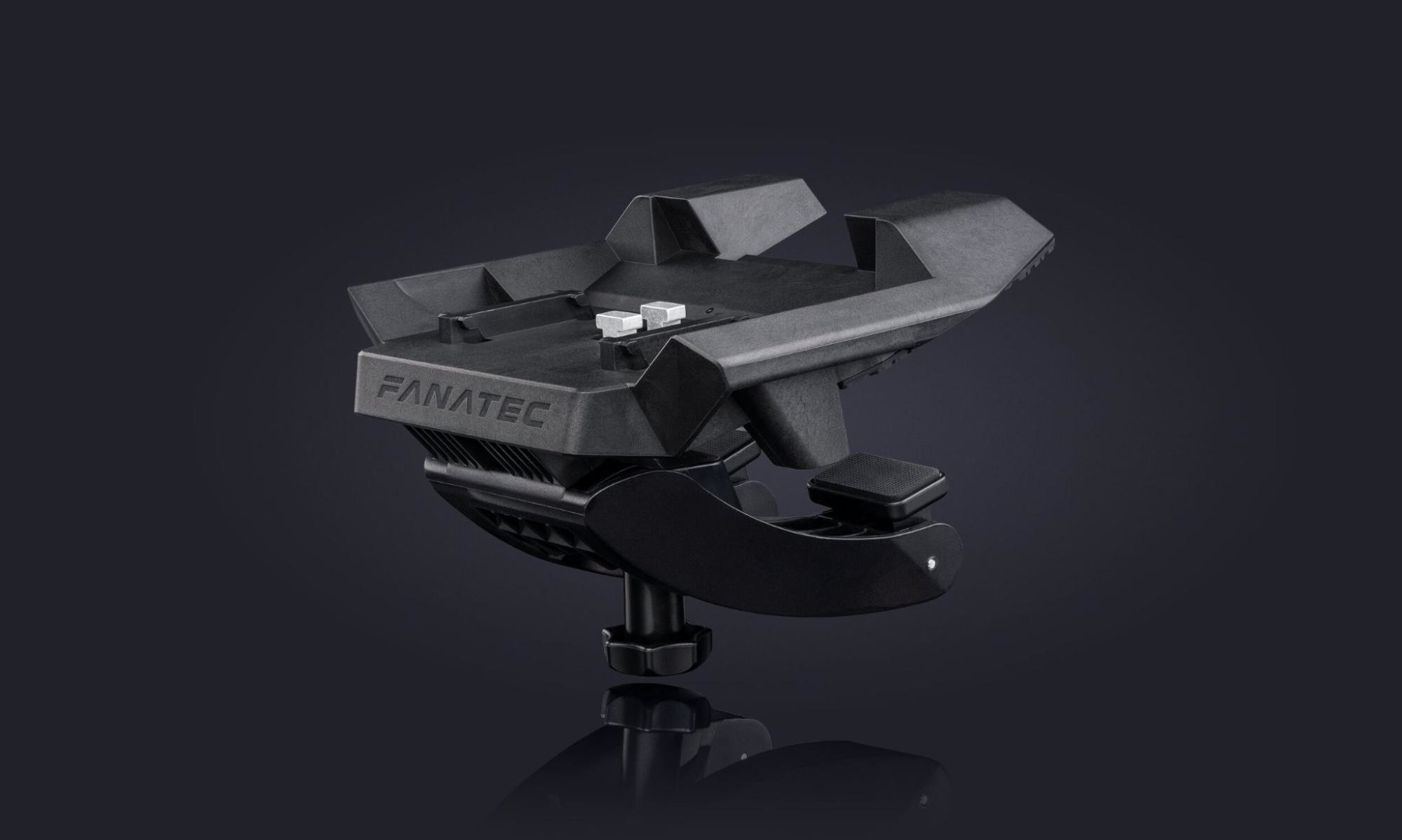 The table clamp for the CSL DD. Use it to mount your steed for speed.
Three, attach it to a table. The supplied clamp can accommodate 5-60mm table thickness and has a 15 degree tilt. There is a tense question that hangs in the air, however: do you want to flex? No, I don't mean show off, although you'll be doing that anyway, I mean how sturdy should your table or rig be?
The answer is pretty stable. If you're attaching this to a rig, it better be sturdy. Why get a direct drive if you'll lose the fidelity on a flexy rig? Alternatively, most tables will do as long as they have a bit of heft to them, i.e. most wooden tables.
Pedals, Shifter and Handbrake
Put a brake on your expectations, pedal, shifter and handbrake compatibility has not come in clutch for the CSL DD. You can't connect these types of non-Fanatec hardware directly to the wheelbase. Although, we can also shift expectations.
If you have a USB connection to your gear, just plug it into your PC. Compatibility via USB does depend on the game you're playing, so be sure to check that out. You could also buy an adapter depending on the brand and model of your gear. For example, there are the Leo Bodnar adapters for Logitech gear.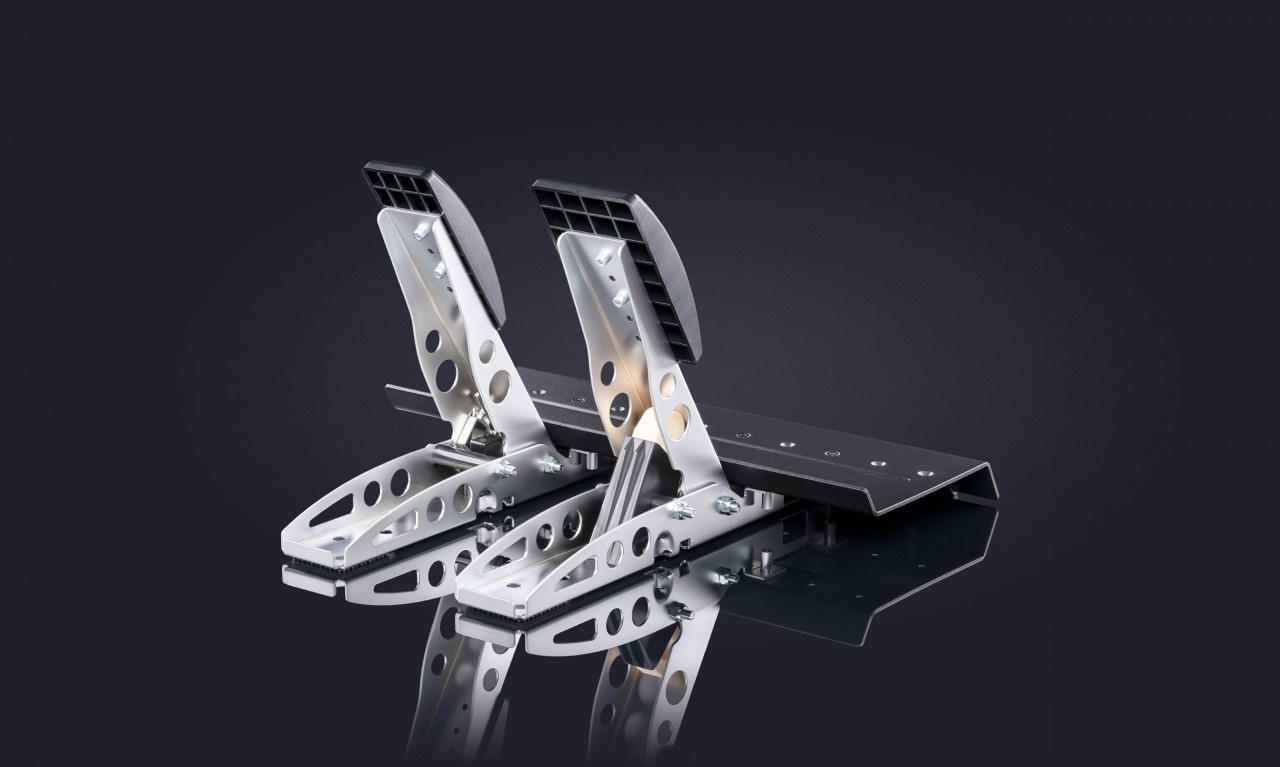 The simple CSL Pedals. Take your game up a gear with these beauties.
There is another option, however. Buy Fanatec Gear! These are some of the cheapest items in a rig, but pedals, for example, can also make the biggest difference to your pace. If you're considering buying an adapter, new gear becomes that much more attractive.
Conclusion
If you're already in the Fanatec ecosystem and if you're buying your first setup, it's a no brainer, but if not, the costs do add up a bit. 
Have a Logitech wheel? That's an extra $200 for a Podium Hub. Have Thrustmaster pedals? That's $80 for Fanatec's CSL Pedals (an adapter will cost even more). That's $280 already, not considering shifters, handbrakes and the rig. 
At the end of the day though, it is a really nice piece of hardware. A solid 7kg in a tight 160cm x 160cm x 145cm. It's a direct drive at an entry-level price. Perhaps it's too tantalizing? The feedback it has received may just force you into buying one!